Tutorial of Wallet Talk
Users can Sign-In directly via the Wallet Talk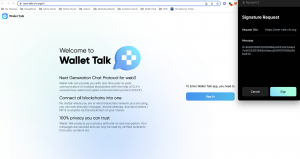 In order to sign in / register, users are asked to connect their CLV wallet to the site. In the case the web browser visitor does not have the CLV wallet extension installed – the user is prompted to download the wallet as shown below.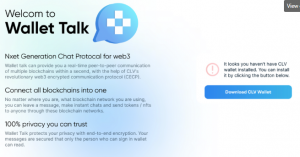 After the sign-in user is asked to create a user profile. At this stage, the user is given the option to add his contact details, including choosing a network & address to tie to his account and setting a user Avatar (optional).
Notice that all crypto addresses provided within the account are from the user's CLV wallet.
Once inside Wallet Talk, they have the option to choose which networks they would like to display for other users (as part of their profile). See below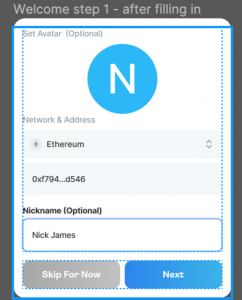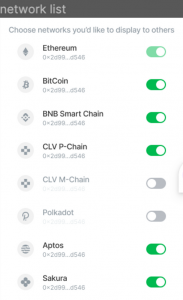 Once users finish the sign-in phase, they can immediately start to use all available functions of the tool.
The chatting experience is similar to already existing Instant Messaging services.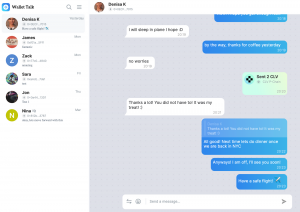 In order to add contacts, the User has to input an existing CLV wallet address (any network) to find other existing users. Adding new contacts can be done by accessing Profile Settings as shown in the image below.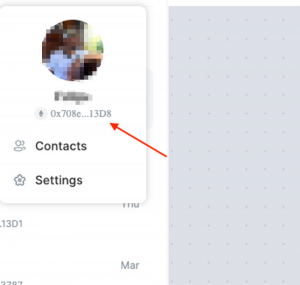 When adding a new contact, the user can input the contact information as shown below. The process is similar to already existing instant message solutions.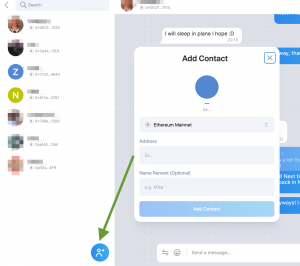 Once the contact list is created, users have the option to reply, pin, silent and block users. All contact options are in the chat menu in the top right corner of each chat box. See the image below.

In order to send Tokens or NFTs, the user can click on the "transaction" icon, as shown in the image below. Note: All token balances are directly tied to their actual wallet balance in their CLV wallet.

When the user wants to send a transaction, a pop-up will appear, which will ask to add to fill in the transaction detail.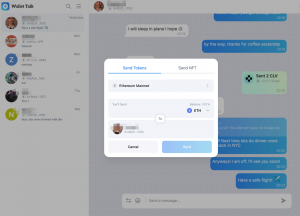 Once a transaction is completed, it will appear within the chat history, and both the receiver and sender can click on the transaction confirmation message, which will re-direct them to the CLV Scan.

Can't find what you are looking for
Email Us